Hi Heroes!
The MARVEL Super War is ready! This game is now available on iOS devices, and let us show you how to get it with TestFlight!
Please read the instructions carefully below.
Step1: Tap the link on your iPhone:https://testflight.apple.com/join/3pUbdxuT/
Enter the page of iOS test on TestFlight: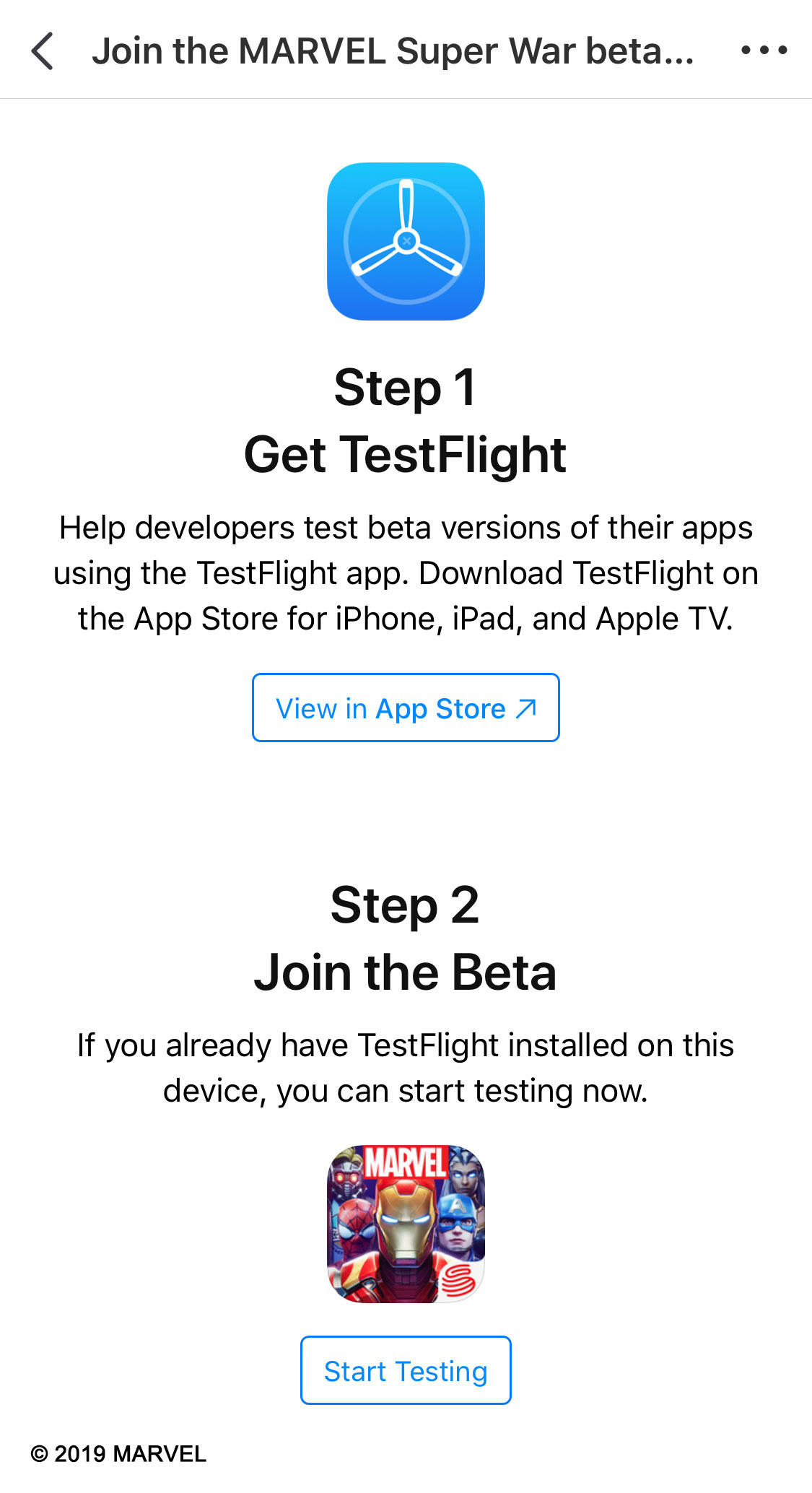 Step2: Download the app TestFlight
1. If you haven't download TestFlight before, please open the link in Safari first and tap "Open in App Store", then you can download it. Or, you can go directly to App Store and search "TestFlight" to download.
2. If you already have TestFlight installed on your iPhone, please skip to Step 3.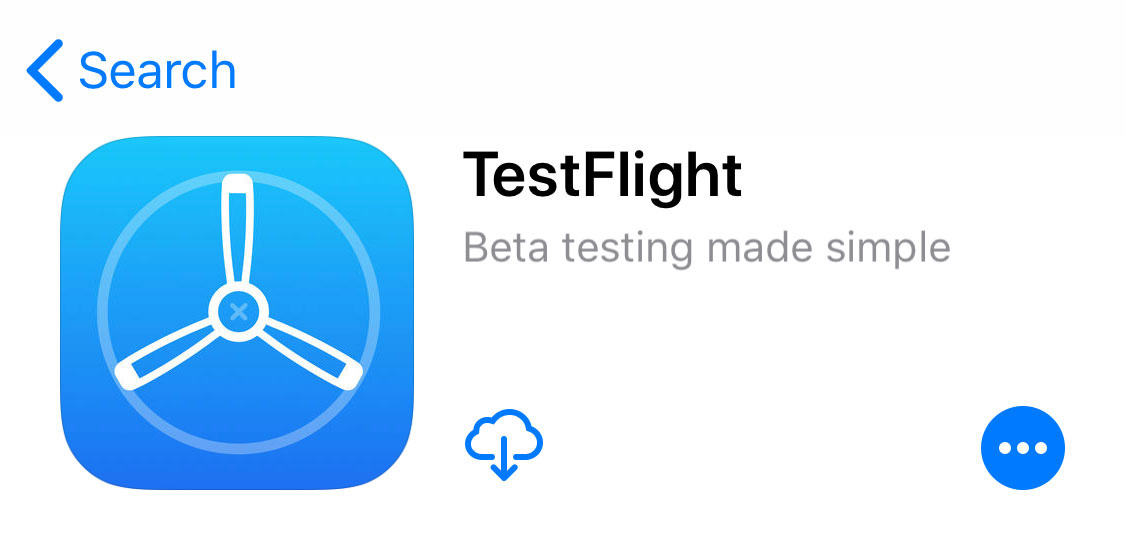 Step3: Download and install the game via TestFlight
After downloading TestFlight, you can open the test page in Safari again and tap "Start Test" icon. You will be redirect to MARVEL Super War app on TestFlight. Tap the "Install" icon to start installing. When installation finished, tap "Start" to enter the game.
Notes: The download process varies in duration dependent on your network. Please wait until the process finishes. If you are not redirected to the page of MARVEL Super War -- for example the page is blank -- please try again after half an hour.
If you have any problems, feel free reach out to us on Facebook!