The Tournament of Bast, the First Official MARVEL Super War tournament, is open for registration now!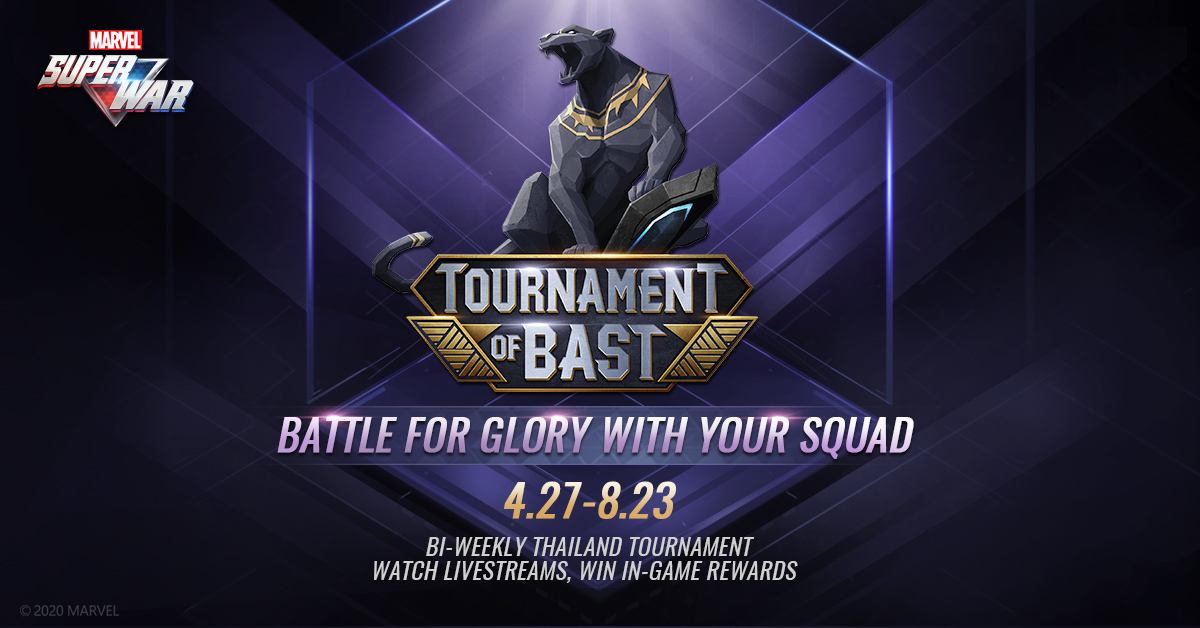 GUANGZHOU, China - April 27th, 2020 -- The Panther Goddess Bast has descended onto the battlefield of Wakanda, seeking champions that are ready to prove themselves! MARVEL Super War's first-ever themed tournament, the Tournament of Bast, officially began its first round of registration in Thailand today. This tournament is a celebration for all fans who have given this game their tremendous support. Over the next four months, MARVEL Super War players can enjoy exciting battles with this grand tournament!

During the entirety of the tournament, from April 27th to August 2nd, a total of six bi-weekly qualifier tournaments will be held, and participants will gain points based on their performance. The top four teams of each qualifier round will share a prize pool of 10,000 THB!

After six rounds of bi-weekly qualifiers, the top 14 teams with the highest tournament points are qualified to participate in the playoffs. The top two among the 14 will receive a bye round and automatically qualify for the top eight, and the 12 remaining teams will fight for a seat amongst the eight, all of whom will eventually compete in the Grand Final Championship for a chance to win 100,000 THB!
Please note that the registration for each qualifier round is exclusive on its own. All teams are eligible to register for multiple rounds of qualifiers to make up for any unsatisfactory performances in the previous rounds.
The registration for the first qualifier round is officially open now. Registration URL can be found here: <https://tinyurl.com/1stTournamentofBast>. Deadline to register for the first qualifier round is May 9, 2020.
What are you waiting for? Gather your own squad and show that you have what it takes to become the first champion of MARVEL Super War!
*MARVEL Super War is available in Thailand, Philippines, Indonesia, Singapore, Malaysia, Hong Kong, Taiwan, Macao and India. This game is not a global release title.
For more detailed information about MARVEL Super War's Tournament of Bast, visit:
- Official Facebook: https://www.facebook.com/MARVELSuperWar/
- Official website: www.MARVELSuperWar.com
- Official YouTube: http://www.youtube.com/c/MarvelSuperWar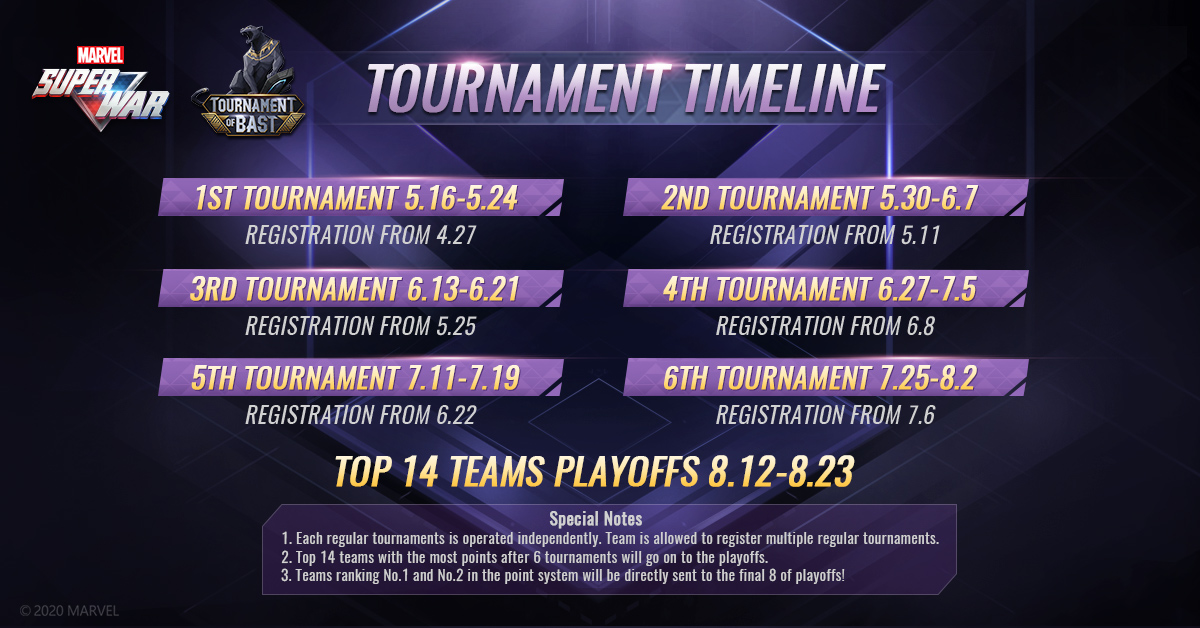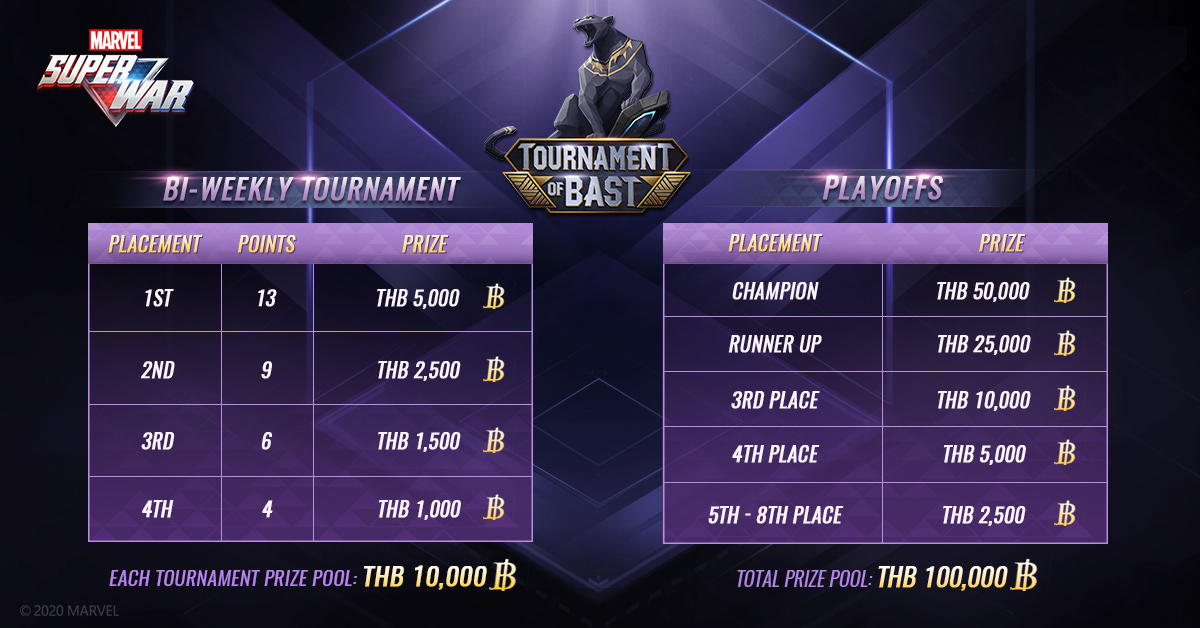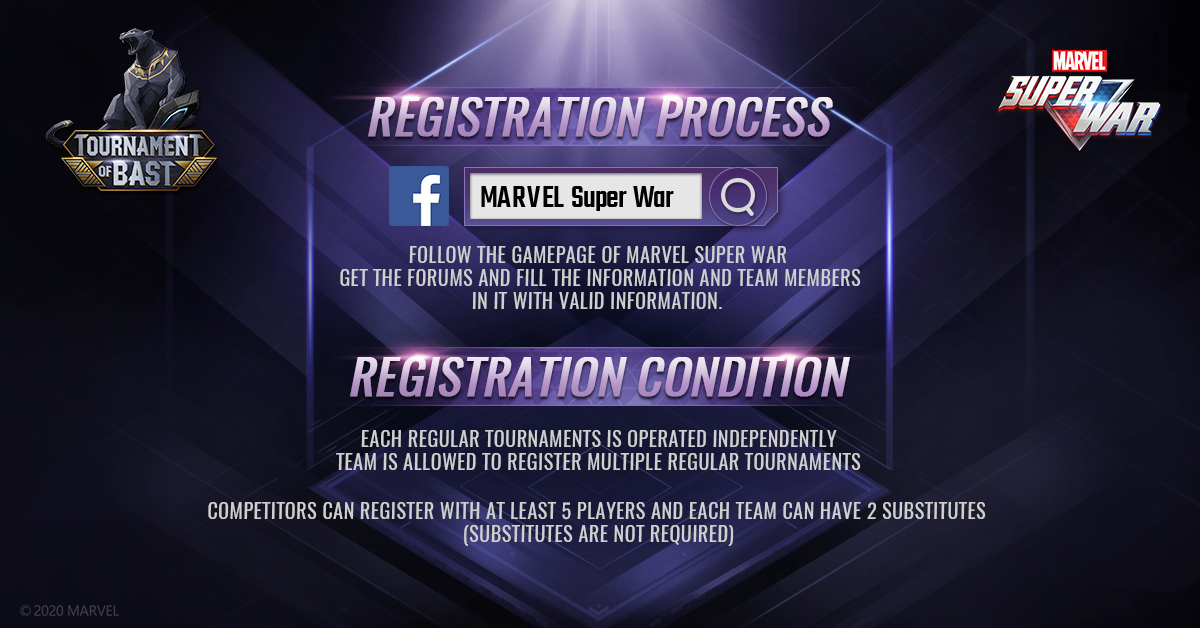 About Marvel Entertainment
Marvel Entertainment, LLC, a wholly-owned subsidiary of The Walt Disney Company, is one of the world's most prominent character-based entertainment companies, built on a proven library of more than 8,000 characters featured in a variety of media for over eighty years. Marvel utilizes its character franchises in entertainment, licensing, publishing, games, and digital media. For more information visit marvel.com. © 2020 MARVEL
About NetEase Games
NetEase Games is the online games division of NetEase, Inc. (NASDAQ: NTES), developing and operating some of the most popular PC-client and mobile games in markets including China and Japan. As one of the world's largest incubators of quality online game content, NetEase Games is dedicated to supporting the growth of innovative studios around the globe and growing an international presence along the way. To complement its self-developed games and world-class R&D capabilities, NetEase Games also partners with other industry leaders including Blizzard Entertainment, Mojang AB (a Microsoft subsidiary) and other global game developers to operate some of the most popular international online games in China. For more information, please visit neteasegames.com.